Event partner and Keynote speaker at the Rail Forum's Infrastructure Collaboration event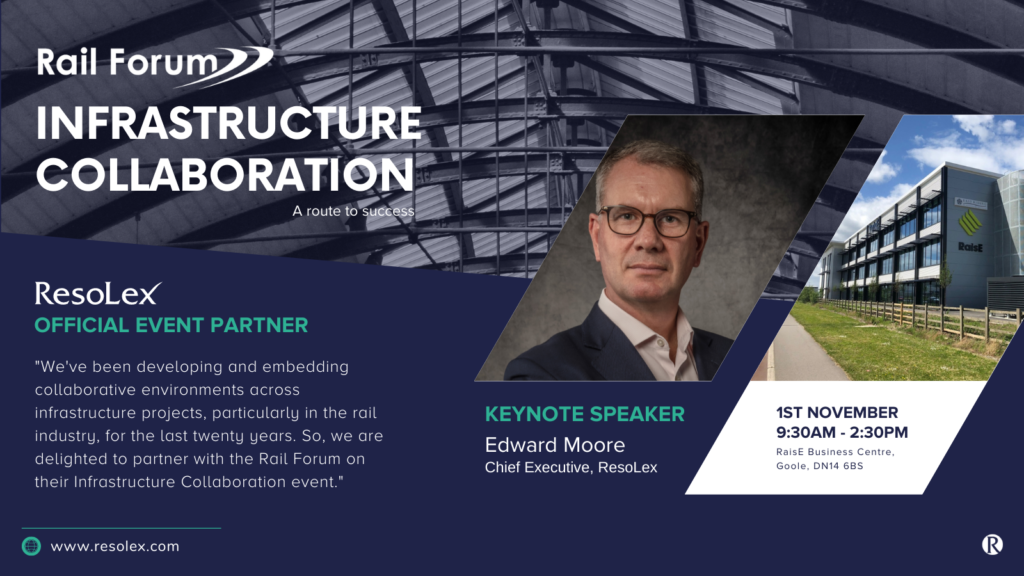 Collaboration is a major buzzword in project delivery – and reasonably so, as more people recognise that it's a key component of success. The challenge for many of us, is what does it look like in practice?
At ResoLex, we embed collaborative environments to deliver better outcomes on major projects. Our approach helps teams and project leaders manage the complexity of large-scale projects using a combination of behavioural theory, technology and industry experience to co-create new solutions to old problems.
The Rail Forum's 'Infrastructure Collaboration – A Route to Success' event aims to explore what collaboration means, and what it might look like in the rail infrastructure environment. With a topic so close to our hearts, we're super excited to be an event partner and are delighted to share our experience and the industry insight we've built over the last 20 years with you all.
If you're thinking of coming, we'd be delighted to see you! If you haven't registered yet, you can use the link below:
https://www.railforum.uk/events/infrastructure-collaboration-a-route-to-success/