Digital Construction Week is a two-day event bringing industry professionals together to explore innovation in the built environment. The exhibition is held at the Excel Centre, London on the 24th and 25th November 2021. If you're looking to become more efficient, collaborative, connected, profitable, and sustainable – this is the place to be!
If you're attending, you can join our very own Consultant, Kelachi Amadi-Echendu and our Associate, Karen Fugle (also, Executive Coach at SleepingGiant Consulting) in the 'People & Change' theatre at 4pm on the 25th of November. During the session, we'll be diving into our top five suggestions for improving project performance through collaborative behaviours with reference to our latest publication 'Changing Behaviours in Construction: A complement to the Construction Playbook'. You can find the full summary on the Digital Construction Week website here.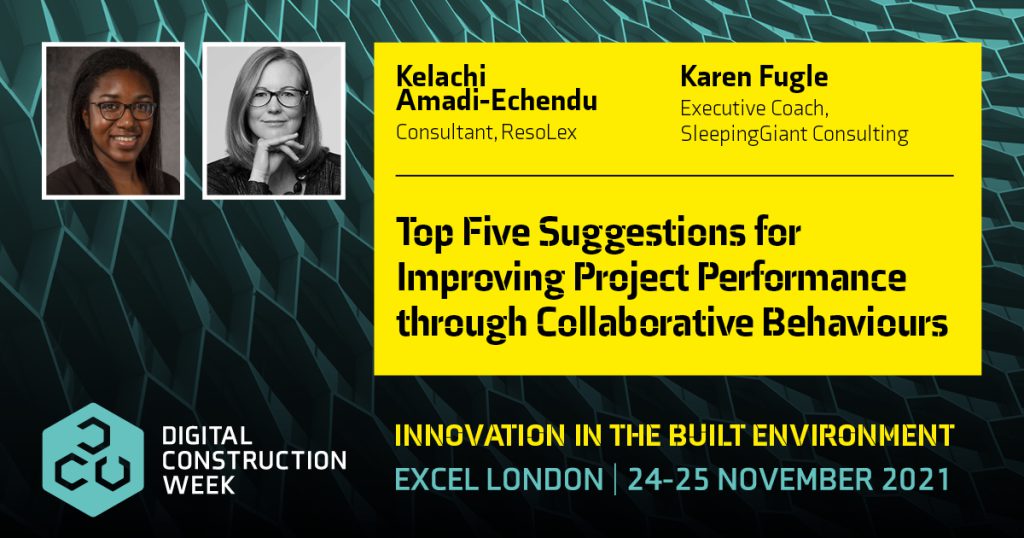 If you haven't already, register here for your free delegate pass.