Yesterday, we visited ExCeL London for the first day of UK Construction Week 2023. The theme this year focused on the importance of 'culture change' within the industry and was celebrated with a Culture Change Hub, a new addition to the Construction Week programme. Sessions at the Culture Change Hub were delivered by a diverse range of speakers and panellists, covering topics including equality, diversity and inclusion, mental health and attracting new entrants to the industry.
It was great to see so many people coming together to challenge the status quo, articulate the cultural barriers within the industry and highlight the need for change. Below are some of our key takeaways from the day.
Culture change: What does it mean for the construction industry?
Panellists:
George Clarke, Architect, television presenter, lecturer and writer – Channel 4, MOBIE (Facilitator)
Mike Pitts, Deputy Challenge Director – Transforming Construction – Innovate UK
Nikita Mikhailov, Personality Psychologist – PsyPub
Amit Oberoi, Executive Chairman – Considerate Constructors Scheme
Bijal Mehta, Associate – Marchini Curran Associates
The panel members as part of this seminar identified that we are experiencing an important shift in language. We are moving away from a focus purely on construction, towards the 'built environment' as a descriptor for the activities that organisations across the industry are involved in and contribute to. This is a more inclusive way to describe the industry, both allowing room to include designers, clients, and those with boots on the ground delivering the projects and encompassing the societal and environmental impacts of all aspects of what we do as an industry.
The discussion moved to the realm of mega projects, with reflections that they often draw negative attention in the media, reporting is often focused on problems, delays and over-expenditure, with limited mention of the positive impacts, particularly for local communities. The panellists all agreed on the power of stories and narrative, and endorsed a need for positive stories to be spread about the positive transformation that these major programmes deliver.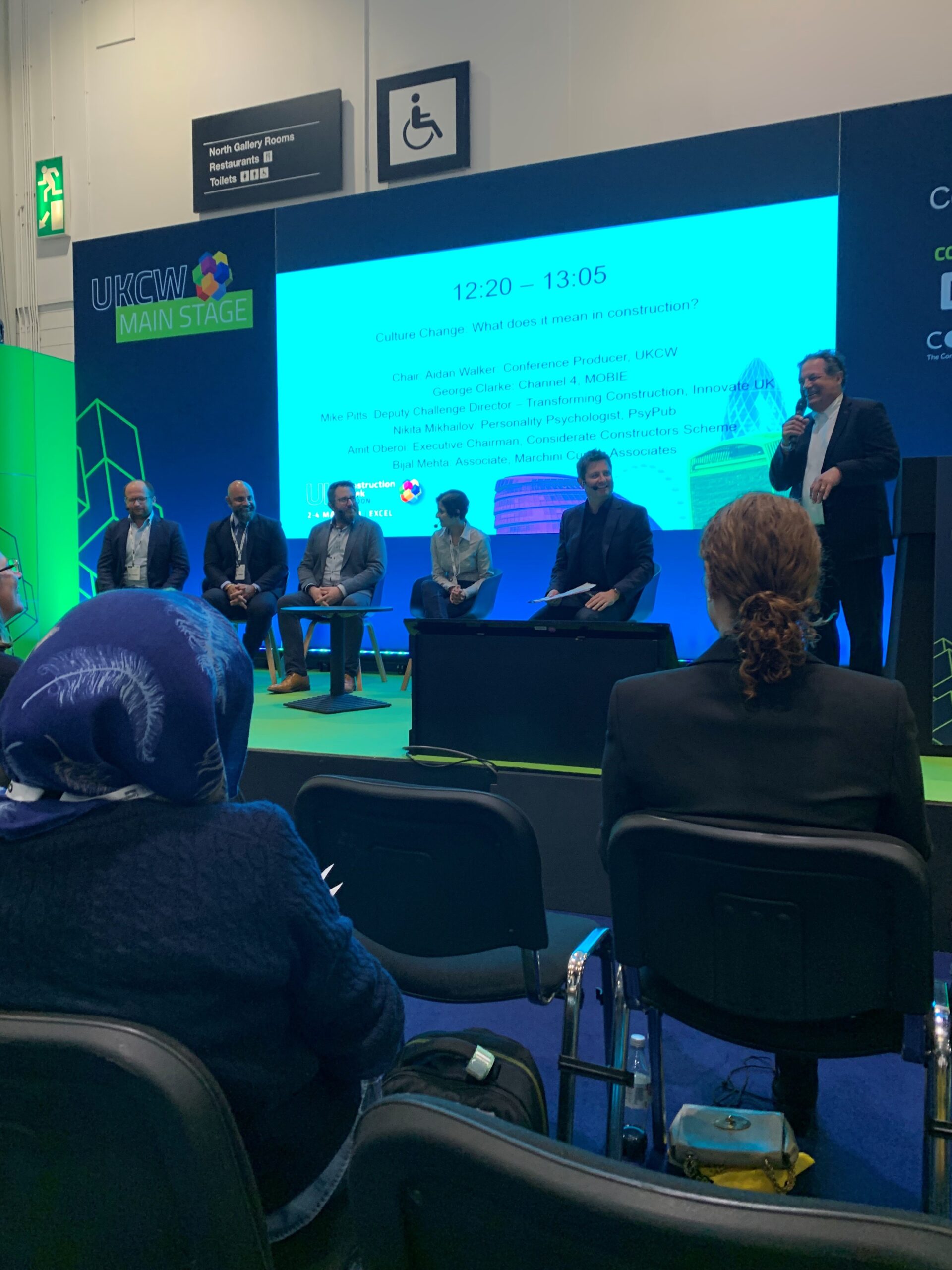 There was a consensus that there is still a need for a huge change in culture and more importantly mindset. The culture of the industry needs to be more inclusive and better at embracing diverse thinking. Discussions on confirmation bias and tribal tendencies reminded us that, as individuals, we like to stick with groups of people who support our thinking and may therefore struggle to harness the benefit of our differences. Actively listening to those who may challenge our thinking will encourage differing perspectives, allowing us to have a better understanding and hopefully, avoid biased thinking.
Cultural change: how?
While it is great to see many people highlighting the importance of cultural change, we need to look at how and more importantly, why?
There is a growing awareness of the impact that culture has on the success of any large group of people trying to work together. The limited research that has been done tends to focus on culture change in existing businesses and institutions but seldom project delivery teams.
Not only will this encourage diverse thinking but a positive and healthy culture will drive increased performance and staff retention.
There is no simple blueprint for how to approach culture on a project but we did start to address the topic in an article that looks at the culture within the project environment and explores how you can build and sustain the desired culture in the project environment: https://resolex.com/news-insight/culture-in-the-project-environment/